Mampara móvil emplomada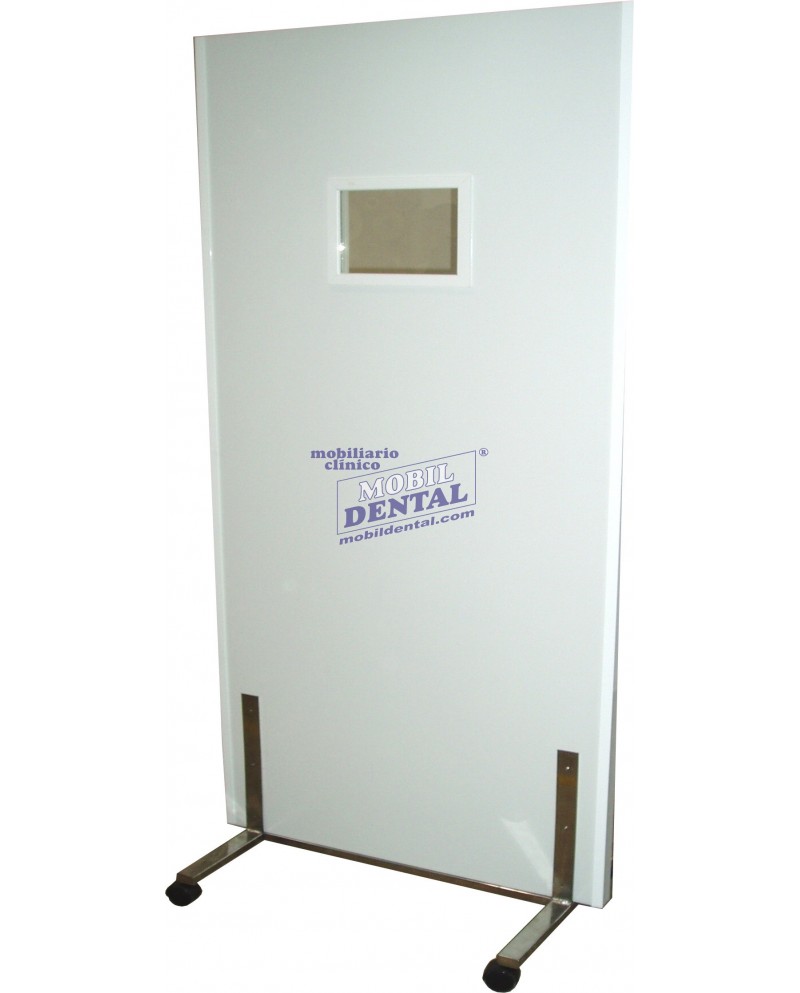 View larger
Screen made of 16 mm thick melamine board, with a 1 mm/2 mm thick lead laminate fixed between board and board, and reinforced on edges with aluminium profile to prevent deformation and maintain verticality.
Placement of leaded glass of 24x18x1 cm, (equivalent to 2mm. of lead), overlapping 0.5 mm over the lead laminate.
Rolling support on stainless steel structure with 160 Kg. resistance wheels.
Indefinite guarantee for misalignment.
Can also be made to measure. Consult us without obligation.